Van der Valk Hotel Ghent is open
Update 24th of August 2021
The Belgian government has decided that as of 1 September 2021, all corona measures in the restaurants in Flanders will be abolished, with the exception of wearing a mouth mask.
Dutch guests are also welcome. However, if you come from the Netherlands and plan to stay longer than 48 hours in Belgium, you must be able to show a negative PCR test or proof of being fully vaccinated at the border crossing.
At Van der Valk Hotel Ghent, the health, safety and well-being of our guests and employees have the highest priority. In order to guarantee your health and safety, we would like to ask you to observe the following policy during your visit to our hotel:
Follow the indicated walking directions and hygiene measures
Wear a mouth mask in public areas; it is not necessary to wear one in your room.
Keep 1.5 metres distance from other guests and staff
Do not shake hands with fellow guests or hotel staff
Wash your hands regularly
Cough and sneeze into your elbow and turn away from fellow guests and hotel staff
Preferably pay by card or contactless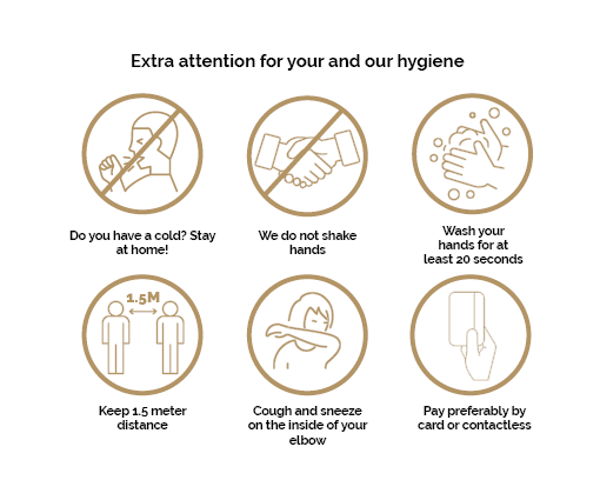 Do you have cold symptoms such as a nose cold, runny nose, sneezing, sore throat, mild cough or an elevation of up to 38 degrees Celsius? Then we ask you to stay at home and not to come to the hotel.
We will do everything we can to make your stay as safe and secure as possible. Thank you for your trust in Van de Valk Hotel Gent and we hope to welcome you in our hotel soon. If you have any questions, please feel free to contact us.
Hospitable greetings,
Van der Valk Hotel Gent