Comfort Room
Comfort room (4-person)
Our 4-person comfort rooms are equipped with 2 queen-size beds and are therefore perfect for a stay with the whole family. In the luxurious open bathroom you can enjoy a wonderful rain shower and an assortment of toiletries.
Furthermore, the room is equipped with a Smart TV, Hi-speed WiFi, a desk, a safe and coffee and tea making facilities.
As icing on the cake, you can use the gym for free when booking a comfort room. If you wish to use the spa, you can buy a day pass for €15 p.p. This allows you to use the spa for 2 hours.
Would you like to surprise your loved one, friend or do you have a nice idea yourself?
Feel free to contact the reception and we will gladly help you make it happen!
The entire hotel is non-smoking. Smoking is not allowed in the hotel. Should you smoke in your hotel room, we are obliged to immediately charge extra costs (€ 250).
Book Comfort room (4-person)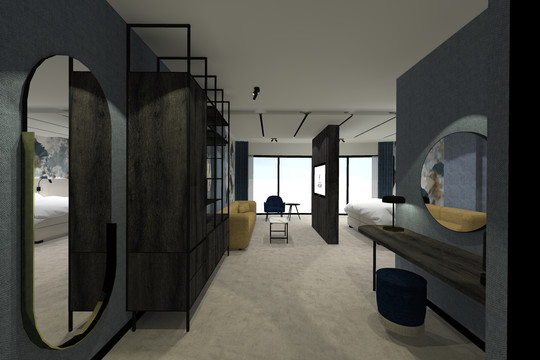 The Presidential suite is the largest suite in our hotel. This suite consists of 3 interconnecting rooms and offers a panoramic view over the city of Ghent. The unique design ensures an unforgettable experience. The …